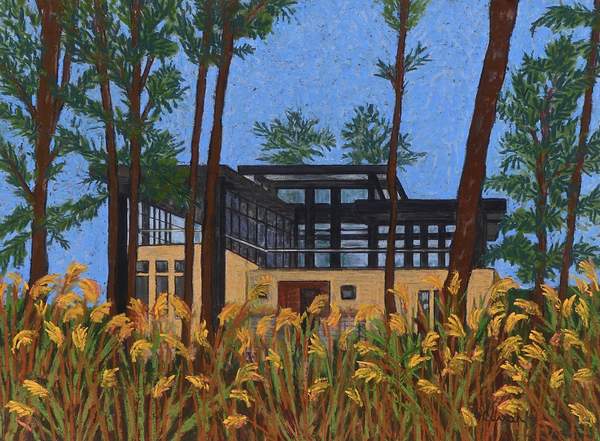 "The Phillips Home," pastel by Andi Curran.
Rehoboth Cottage Tour Lets Guests See Drama of Designs
Wilmington News and Delaware Online showcase the collection of eight private homes in the Rehoboth and Dewey Beach area offering very different landscapes, interior and architectural designs, ranging from historically significant to contemporary and eco-friendly. Some homes have quite an evolving history and many homeowners showcase memories and collections in creative ways.
Perfectly illustrating those differences are the Phillips' Zen House, owned by Gary Phillips of Bay Vista, Rehoboth, and the Preate/Pantano house at the Rehoboth Yacht and Country Club.