Taliesen West #1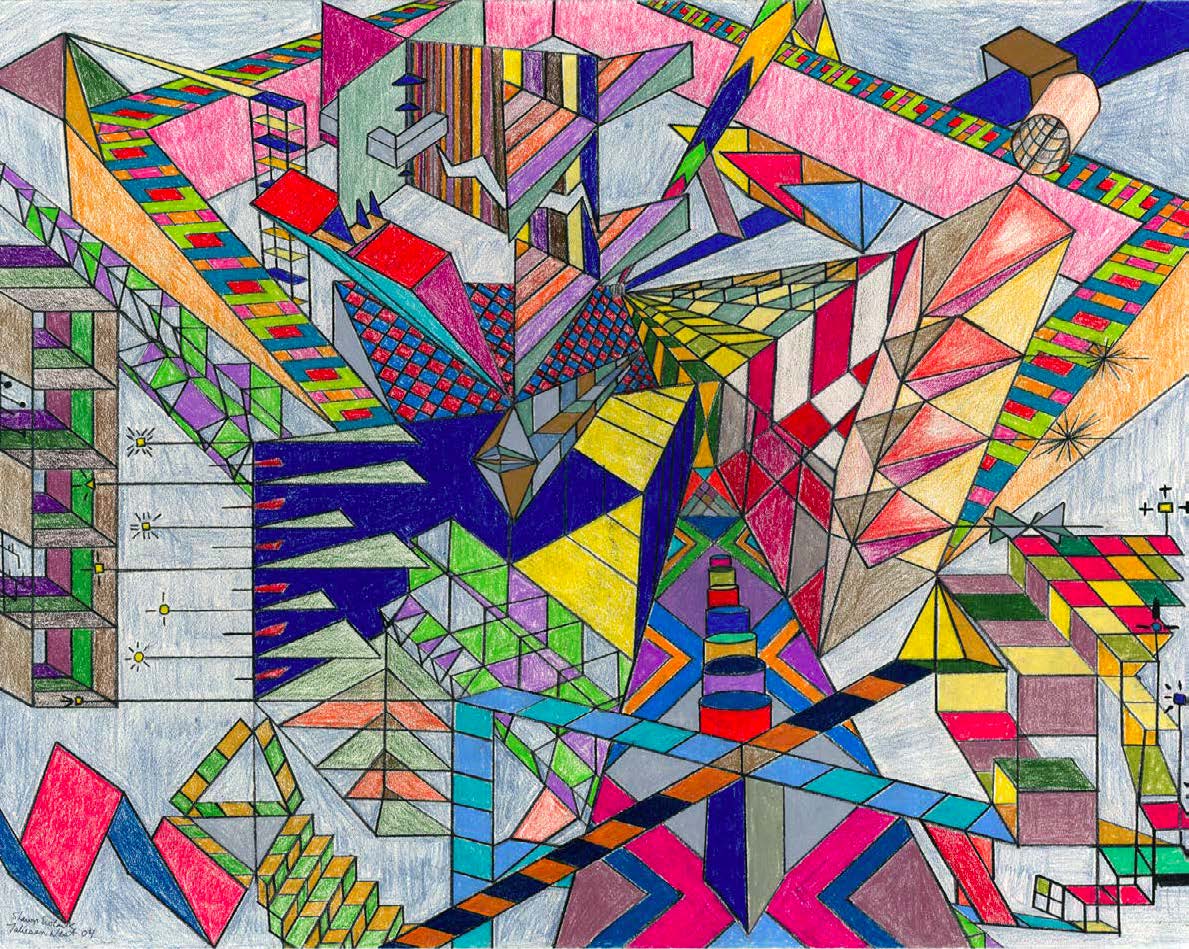 18″  x 24″
Hand Drawn
PrismaColor on Paper
2004


Project Description:
"Taliesen West #1" is the first of this series of abstract, non-figurative drawings and was created at Frank Lloyd Wright's Taliesen West when I was studying there during the summer of 2004. This work was a spontaneous combustion of frustration, desire for purpose, spiritual energy, desert mysticism and the classical music I listened and responded to during the process.

With this and all of the drawings in this series, the first step was to move through line drawing of shapes, forms and spaces – using pencil, scale and compass – allowing the composition to unfold intuitively but intervening at points with algorithms and formulae invented in the moment. When that stage felt complete, I begin the extensive and laborious phase of color testing and applying the color. Using PrismaColor pencils, I search for a certain feeling of rightness, "listening" to and feeling into various color combinations until I sense the right composition emerge.

I love working with PrismaColor due to its velvety finish in full saturation and the possibility that the viewer might be able to see each stroke of my hand and connect with the intense energy that went into creating the work.